Home
In May 1981 we started compiling a genealogy of the family van de Velde. It soon appeared that there were several families with the name Van de Velde (also in different writing variations) in the Netherlands and Flanders. Hence, we called our family, the Tholen family Van de Velde. A family tree can be found here on this site.

Later on, we started compiling the genealogies of our other ancestors. You can also find some of them on this site.

As our parents and grandparents in the 20th century lived in Schakerloo nearby Tholen, in 2004 we started investigating the owners and occupants of all the houses and farms in the polders of Tholen (city), Schakerloo and Vrijberghe. This research is finished in 2017. You can find our research on this website.

We are happy to share our research with you. If you use any of the presented data, we appreciate it that you mention the source.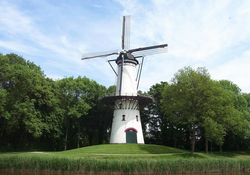 Hoogerheide
Jan. J. van de Velde
The Hague
Drs. Dave J. van de Velde
All our researches are writen in Dutch.
Only this webpage is writen in English, our apologies.